Originally from Ravensdale Ireland, James Gallier Sr. made his name in New Orleans with his Greek Revival style in the 19th Century. The son of a builder and engineer, Gallier Sr. contributed to a large part of the historical architecture we see throughout the city. Below, we have listed three notable projects Gallier Sr. designed and worked on.
Considered one of the masterpieces of Greek Revival style in the south, is Gallier Hall. It served as New Orlean's city hall from 1853-1957 and accommodated various lying-in-state of figures such as Jefferson Davis, and local music legend Ernie K-Doe. It remains as one of the few surviving Greek Revival designs in New Orleans.
The Charles Exchange Hotel (Later named the St. Charles Hotel), resided in the First District, known as the American Sector. Sadly, it was burned down in the fire of 1851. Oakley Hall once said, "set the St. Charles down in St. Petersburg, and you would think it a palace." – John Kendall "History of New Orleans"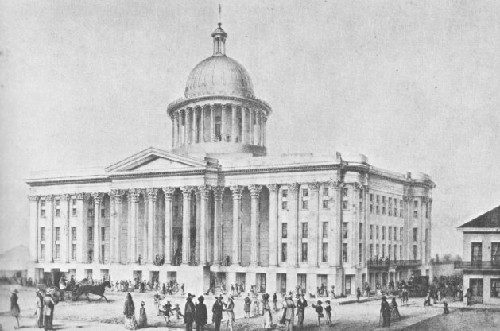 Although not originally by Gallier Sr., the alteration and reconstruction of the Old St. Patrick's Church was a remarkable feat of engineering. As the tower walls were settling due to foundation issues, Gallier was able to replace the old foundation without destroying the integrity of the church. He also designed a large part of the interior and more.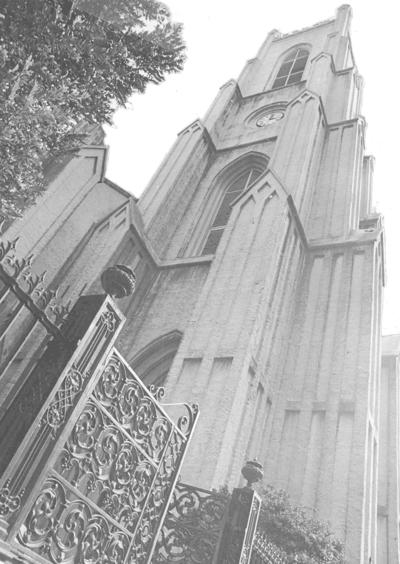 For more reading on the structures we mentioned, we recommend the following articles.
St. Patrick's, a Gallier-designed church, gave city's Irish a spiritual home of their own in 1840; Mike Scott
For 137 years, the St. Charles Hotel stood as a posh New Orleans landmark; Mike Scott
New Orleans Architecture Volume III: The American Sector – Christovich and Toledano